ChMeetings Updates for Q2-2022
Nico
Q2 of 2022 is over and we owe you some updates. It has been quite a busy time for the ChMeetings Team, as you will see. So, without further ado, let's explore the long list of updates we have to share with you for this quarter:
New Event Management Features
Our Event management features have grown significantly throughout this quarter. Here is what we have added: 
Enhanced Volunteer Scheduling

: Last quarter we released a new and powerful set of features that allows you to

schedule volunteers

. Now you can also email them their schedule, send reminders (email or notification), provide RSVP options (via email and in member accounts), or see the RSVP status for each volunteer. 
Event Donations

: It's now easy to collect donations from members during an event. All you need is to integrate a payment provider and enable the feature for your event.

Learn more

.

QR code reader integration

: Just plug in your QR code reader and ChMeetings will pick it up, to help you speed up event check-in.

Learn more.

Member Access Improvements
The Member / Guest View has been improved with a few new and very useful cards:
Pages

: This card acts as a card container, which you can use to create pages within your view, and then add cards as you would on the main page. 

Description

: This is a simple text card where you can text or HTML code. 

Video

: Here is where you can link a YouTube video which viewers can watch while visiting your church URL.  
Read more about the Member/Guest View Builder.

Communication tweaks
We made a few improvements to our communication related features as well:
Schedule Push Notifications

: There's now a calendar tool for you to use to set a date and time when your notification should be sent.

Anniversary Notifications

: Get notified about member anniversaries on a daily or monthly basis.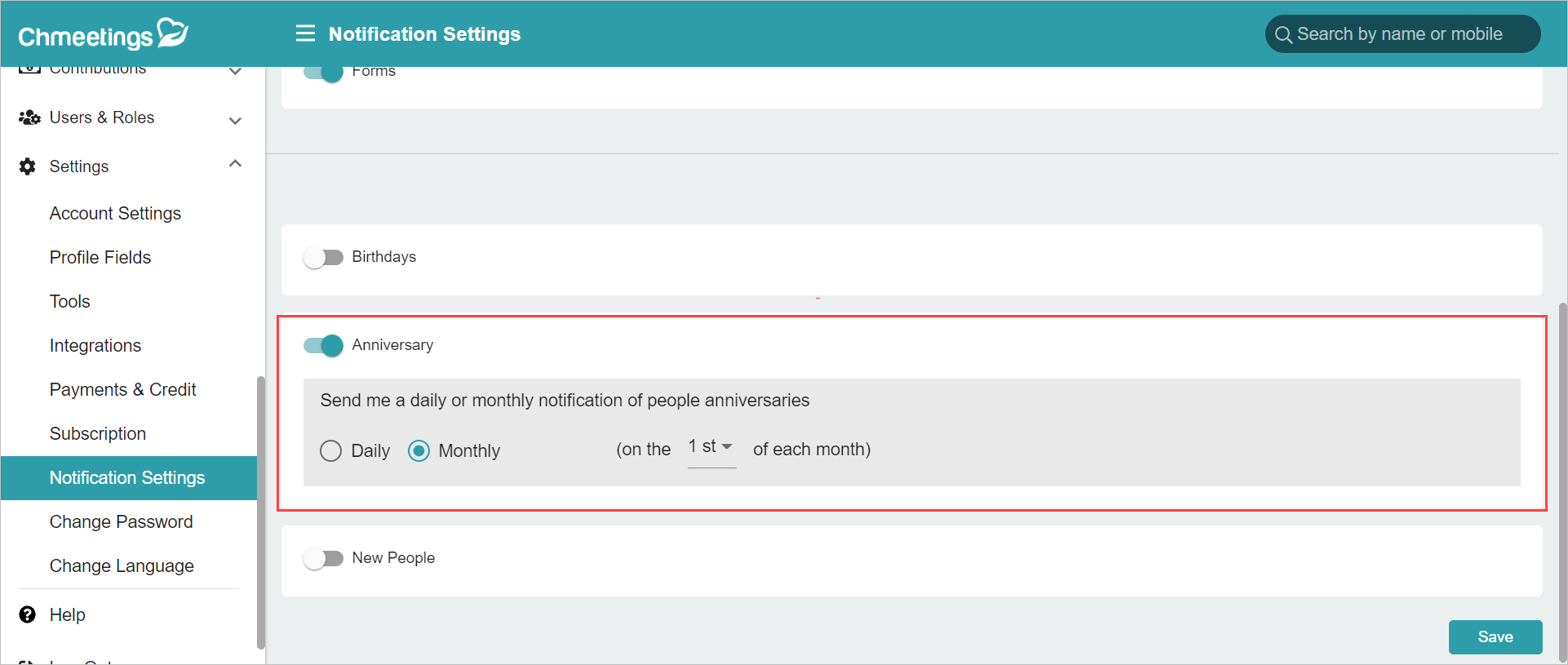 Select the Email Sender

: You can now choose between the default sender email set on your account, or the email of the person sending the message.

Other updates
Here are some other updates that we couldn't really organize, but we think are very important too:
Google Maps:

You can now easily find people's locations – individually or in bulk, using a People Map, powered by Google Maps – very useful when you schedule home visits. This is available in People profiles and the Households report. 

Better text editor

: We improved the text editor to improve your experience while sending emails, editing blog posts, or working on any other text within ChMeetings. The most significant improvements relate to the visual interface, image uploads and pasting from other text editors.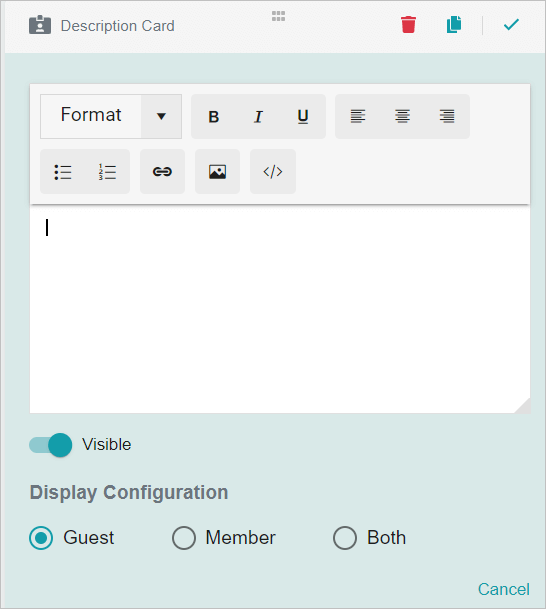 Members can now edit or cancel recurring giving

: Registered members can now find their recurring giving transactions within their account and can edit the amount or cancel their giving altogether.

Cross-Country support for Diocese accounts

: It is now possible for Diocese communities to add churches in different countries. Features such as addresses, the People Map, etc. support this change.

Learn more

.
How have you been? We'd love to stay in touch. If you'd like to keep up with our regular news, please check our Release Notes, which we update frequently.