Get ChMeetings Free for a year if you refer four friends!
Share ChMeetings with church servants you know to get 25% off your annual plan for each referral!
Get your personal invite link from Settings > Subscription.
When a church signs up for a paid annual plan using your link, you get a 25% discount on your plan.
The church you refer to us also gets 25% off.
If four churches sign up with your link, you can cover the cost of your ChMeetings plan for a year.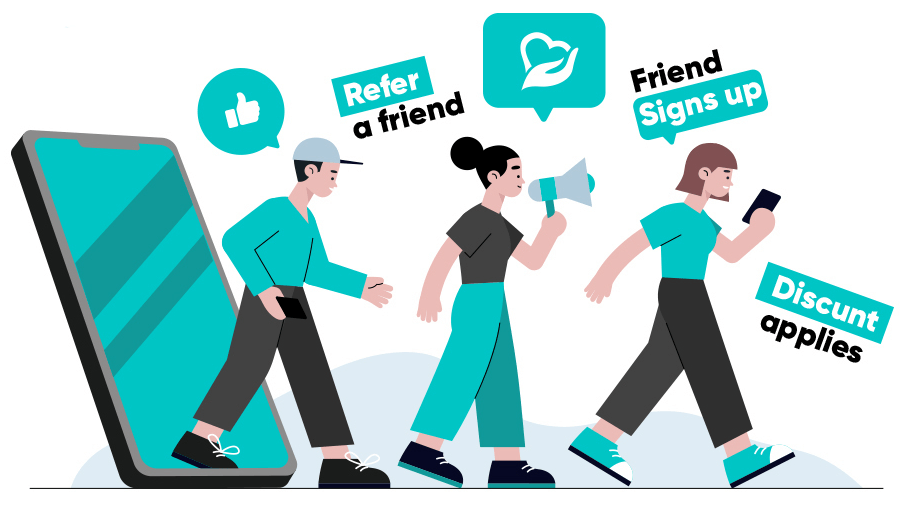 How it works
The discount is exclusively available for annual subscription sign-ups and renewals. It does not
apply to monthly plan sign-ups or renewals, neither for you nor for the referred church.
Your referral earnings are shown in Settings > Subscription. They update automatically when a church
signs up through your invite link.
Earnings do not expire.
Referred churches receive an instant 25% off when signing up.
If you have a free account, you can get your first annual plan with at least 25% off.
If you already subscribed to a paid plan, your discount applies for the next renewal if you choose
an annual plan.
You can get a discount for one yearly plan payment. The referral discount therefore applies once,
for the first yearly plan payment after earning it, for a maximum of 100% of the cost of your yearly
plan. Discounts are not recurring for subsequent payments, even if your referral link is still used
to sign up.
There is no limit to how many churches you can refer to us, and if you reach 100% off, you can get
ChMeetings for free for a year.